Are you looking for Netflix Free Subscription to watch and refresh your mind with premium Movies and Web series? Well, In this post, we have provided some Netflix User ID and Password with 1 Year Free Premium Accounts so that you can watch Ad-Free Entertainment content without spending any money. Hence, without testing your patience, let's begin the content.
In today's busy life, people work very hard. Everyone needs a break for some time, in which they can refresh their mind and body. For this people watch movies, play games and spend time with children. During Corona Pandemic, people prefer to enjoy sitting at home instead of going to the cinema and watching movies. For this, people often keep searching for Netflix Premium like Over The Top subscriptions. In the previous post, we told you about Sony Live's free Subscription and Amazon Prime Free Accounts; similarly, in this post, I am going to tell you how to get Netflix Free Subscription and provide you with a working Netflix ID and password.
Netflix Free Subscription Tricks 2021
Netflix is the highly popular OTT Platform in the world. People from the USA, India, UK, and Australia prefer Netflix to watch Movies and Tv Shows. As per the report of Statista.com, Netflix has 207.64 million active Paid Subscribers till 2021. Still, more than 100M+ people want to watch premium Netflix Movies. But due to some internal or financial problem, they are unable to Subscribe to Netflix Premium. So, we have decided to help them by providing different tips and Tricks for getting Netflix Free Subscription. Before that, just put your eye on the Current Netflix Plans and pricing in different countries.
Netflix Plans and Pricing
| Country | Mobile | Basic | Standard | Premium |
| --- | --- | --- | --- | --- |
| India (Cheapest) | ₹ 199 | ₹ 499 | ₹ 649 | ₹ 799 |
| USA | N/A | $ 8.99 | $ 13.99 | $ 17.99 |
| UK | N/A | £5.99 | £9.99 | £13.99 |
| Germany | N/A | € 7.99 | € 12.99 | € 17.99 |
| Singapore | N/A | SGD 11.98 | SGD 15.98 | SGD 19.98 |
Get Netflix Free Subscription Jio Airtel, and Vi Plans
Reliance Jio telecom is offering Netflix Free Subscription and six other OTT platforms on ₹ 399 and above Jio Postpaid recharge plans. Besides this, you can get 1 year Free Netflix premium with Jio Fiber Rs.1499/- Plans. Read More about Jio Fiber Free 1-Year subscription trick.
On Vi's Rs.1099/- Postpaid recharge plan, you can avail unlimited data and 1-Year Basic Netflix package and Disney+ Hotstar VIP Membership for Free. If you are planning for the Vi SIM card recharge, then you can avail of this one.
Also Read: Fortnite Redeem Codes September 2021
Activate Up to 3 Months Netflix Free Trial
Netflix is running its business globally. Day by day, it is expanding its services around the world. For the new customers, the company is giving a free trial to them. During the free trial period, the users can test the Netflix system before investing a big amount. If you want to enjoy Netflix Free Subscription, then activate the free trial using a Debit/Credit Card and enjoy the premium content free.
After completion of the Free Trial, the company auto-debits monthly subscription charges. Hence, you have to cancel the free trial right before the next billing date. Once you cancel the trial, wait for one to two months. Netflix will send you another one-month free Trial Free. With one account, you can get a free trial three times a year. This offer is account-specific, and it is available twice in some accounts.
Let me tell you, this offer of Netflix is ​​not available in countries like the USA, India, UK. If you want to take advantage of this offer, you have to use a VPN to access Netflix.
How to Activate Netflix Free Trial?
Step-1: If you want to activate Netflix Free Trial, make sure that you have an international Debit/Credit card with you.
Step-2: Open the www.netflix.com official site or Download the Netflix Mobile Application from Here.
Step-3: Now you will see the home screen like this. Enter your E-Mail ID in the specified box.
Step-4: Put your E-mail Id in the E-Mail box and press the Get Started.
Step-5: After that, you will see the Account Set-Up Screen. Click the Next Button.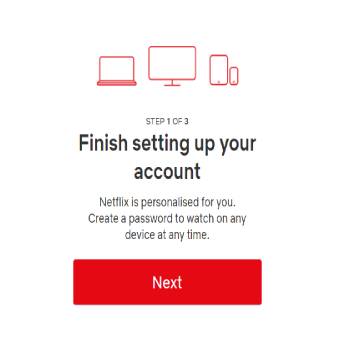 Step-6: Now Choose a strong password and again click on the Next button.
Step-7: Now your account has been created. In the next step, choose a Netflix Plan. of your choice.
Step-8: Use your Credit Card or Debit card (use Paytm Visa Card) to activate the Free trial.
Step-9: Finally, your Free trial will be activated. Now start using the 30-Days free Trial.
T-Mobile Netflix Free Subscription
Like India, various ISPs of the USA are now offering 1- Year Netflix premium account with Magenta Max, One, One Plus plans. You can enjoy Basic, Standard, and Premium Plan to activate the above recharge voucher. This offer is valid for T-Mobile users from the USA. Other ISPs like USA Mobiles are also offering a similar type of plan.
Also Get: Amazon Gift Card Free August 2021
Netflix Premium Account Email & Password
As per your request, we are giving 10 working Netflix Premium Pack Activated Accounts. Let me tell you here that only a few people can get the following accounts. Those who access this account first can change the password and other credentials of the account. So you log in as soon as possible. When an account expires, please let me know by commenting. I will update a new account as soon as possible.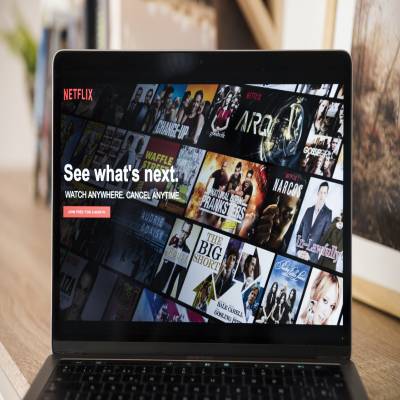 FAQ
Is the use of Netflix Premium Accounts illegal?
No, the use of Netflix Accounts is not illegal
Can I watch unlimited movies and Web series on Netflix?
Yes, you can watch unlimited Movies, Serials, Web Series on Netflix App
Should I change the Netflix ID password?
No, we request you not to change any Account's Password. Because we have done lots of work for these accounts.
How many Logins are allowed at a time?
Only one Login is allowed at a time.