BSNL Caller Tunes Numbers: BSNL is the only government telecom network in India, providing services to the people all the time. After the entry of Jio into the telecom industry, many telecom companies have been closed, but BSNL is trying to give better service to the people than before. As you all know, almost all operators in India are providing Caller Tune Seba for free. Meanwhile, BSNL has decided to provide Hello Tune Saba to its customers for free. In this post, I have described all the active BSNL Caller Tunes Numbers list for you.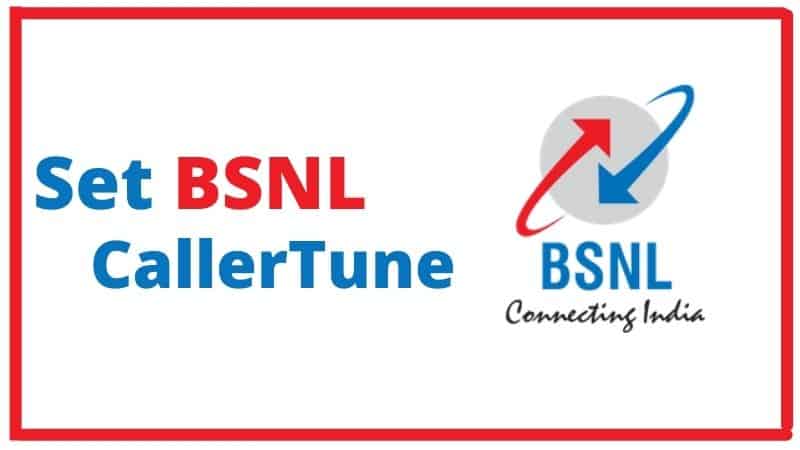 Nowadays, people do not want their caller to hear the old phone ringing tone. Now everyone is keeping a nice piece of music on their Caller Tunes. People with Jio, Airtel, and Vi SIM are easily set up a caller on their number, but BSNL customers are unaware to keep the caller. Since most of the BSNL customers use 2G phones, that's why they do not know the process of keeping the Caller Tune. But now you don't need to worry. From this article, you will learn how to keep the Caller in Tune with your favorite music on any BSNL mobile.
Also Read: Vi Free Internet Tricks 2022: Get Up to 100GB Fee Data
Steps to Set BSNL Caller Tunes Online
Well, now in the Internet world, all of you would like to go for the online Caller Tune setting process. So, I thought to explain the online procedures first.
Set BSNL HelloTunes through My BSNL Tunes App
The MY BSNL Tune is the official Mobile Application developed by the company. You can download the Application from Google Play Store. Here I have described the procedure to set Caller tunes in your number.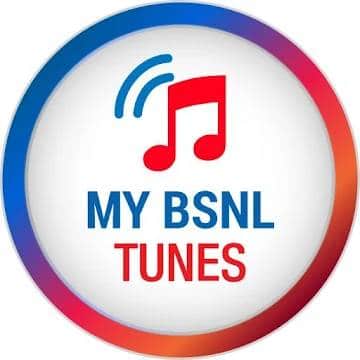 The first thing you have to do, Download and Install the "My BSNL Tune" mobile Application on your Android Phone.
Once you install the Application, Login into the App using your BSNL Mobile Number.
Now you will see the song list on your screen. You can choose any song from the trending list.
If you want to select a custom song, click on the search button and Type the Movie Name or Song name.
After choosing any song, you have to press the Select Button.
Choose BSNL Dialer Tune through Bsnlumw.com portal.
Like other Telecom operators, BSNL has designed a Web Portal for its Subscribers. You can log in to the portal and set any song as your Dialer Tune song. Follow the below steps:
Step-1: Visit the Bsnl Tune Site by clicking Here.
Step-2: Before Choosing any song, Register/Login to yourself in the portal by clicking the Register Button.
Step-3: Now, choose any song of your choice, and to set the song as your Dialer tune, click on the music icon.
You May Like: Jio Free Internet Tricks 2022
BSNL Caller Tunes Numbers
Those who use the featured 2G phone or do not have an active Internet Connection should opt for the USSD, SMS, and Calling a specified number.
To set Caller Tunes in your BSNL number, dial the *567# USSD number in your phone. After that, follow the instructions to choose any song of your choice.
Dial the 56700 number from your BSNL number and follow the IVR system to activate the Hello Tune.
If you have a song code, you can set the Caller Tune by sending an SMS BT ACT <Your Song Code> to 56700.
To search any song through SMS, you can Type SMS Search <Song Name> to 56700.
Set Your name as the BSNL Tune
Some of you may have a wish to set a Caller Tune using your name. Now the BSNL has enabled this option for you. You can send your name to BSNL through SMS, and the company will set your name in your number's Hello Tune. Let see how.
First of all, Open the Message Box on your phone. Type NT <Name> and send it to 56777. Within some seconds, you will get a confirmation SMS.
Popular Post: Free Airtel Data Offer: Get 10GB 4G Data 
FAQ
What are the BSNL Caller Tune Charges?
In some circles, the BSNL Caller Tunes are Free, but you have to pay Rs.15/- per month subscription fee in certain circles.
How to Deactivate BSNL Caller Tunes?
The BSNL Caller Tune deactivation process is pretty simple. You can send an SMS BT DACT to 56700. Instantly, your Caller Tunes will be deactivated.
Do I need to make recharge to save Hello Tune?
Yes, you have to do recharges to save any Hello tunes.
How to copy another person's, Hello Tune?
Yes, you can copy another person's Tune by pressing the '*' and '9' buttons during the ring.
Dialing the 56700 number is chargeable?
Yes, it is a chargeable call. It costs Rs.2/- per minute.
How to contact BSNL customer care?
You can reach out to BSNL customer care by dialing the 1503 number.